About VISHVA
Vishva TBI is a non-profit start-up incubator supported by Government of India and Sri Vishnu Educational Society those funds, mentors, nurtures ideas, start-ups and entrepreneurs. Virtual incubatees can operate from anywhere in India. Vishva TBI runs a scaled incubator program that incubates and accelerates start-ups that are in idea stages and growth stages. Vishva TBI also runs multiple programs such as Accelerator, Entrepreneur-in-Residence with the objective to help start-ups scale nationally.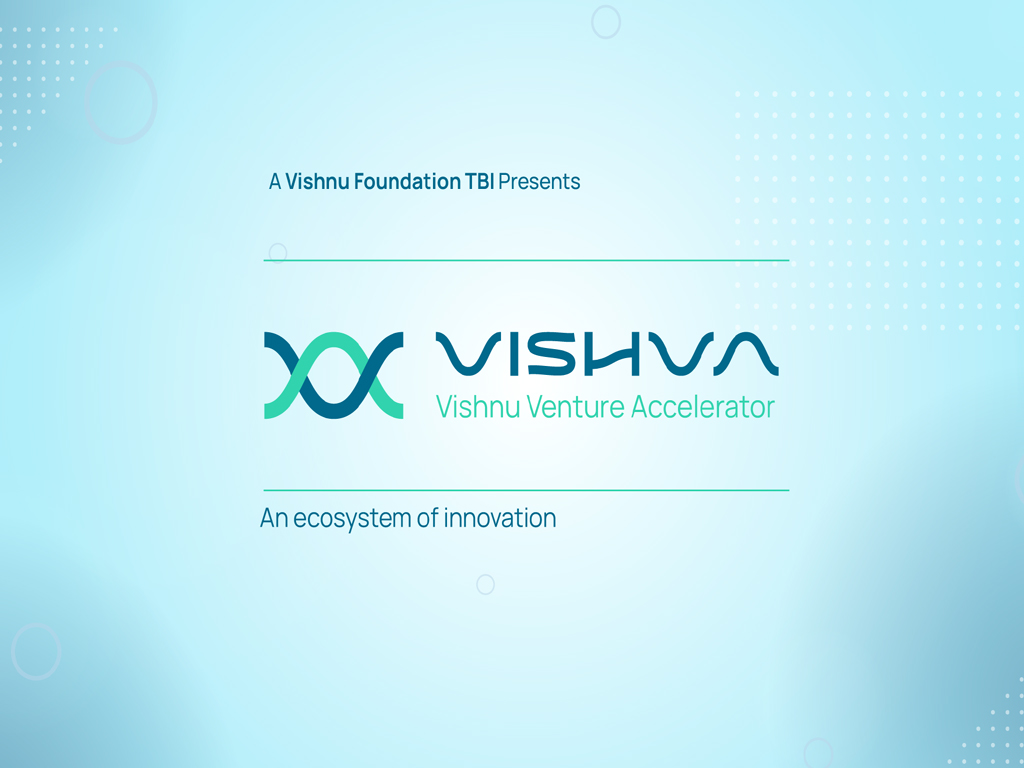 VISION
To provide an Agile platform for individuals to become Entrepreneurs by nurturing their ideas as Startup ventures.
MISSION
To build an effective network between academia, financial institutions, industries and other institutions
To provide Eco-system for nurturing and developing student ideas into rural enterprises
To develop vibrant Startup Eco-system
To establish the procedures for protecting intellectual properties of inventors
To practice GREEN initiatives in all the activities we do
VALUES
We work with startup on their ideas
We value the founders' interests first
We respect rural entrepreneurs
Objectives
Facilitating business thinking on local needs
Commercialization of technologies
Development of entrepreneurial spirit and jobs / wealth in the local economy
Creation of ecosystem for social start-ups through Mentoring, Legal & other incentives
Projects internal to institution prior to company creation
Executing external projects
Technological start-ups
Knowledge Creation
Connecting local businesses to financial institutions and be a conduit for them
Services @ VISHVA
Provision of workspace and lowered rents on flexible terms, allowing the business to pay monthly rent and with the flexibility to move to larger or smaller units within the incubator as and when required. In addition, Providing of business advice and support services ranging from business planning, market advice, accountancy, legal and registration support using resources from the library and wealth of knowledge from partners. Also, Facilitate with common facilities (conference rooms, rest rooms, reception areas), staff (reception staff), and equipment (conference equipment, photo copiers, fax machines).